YDB – Yamato Diamond Burnishing Tool
YDB – Diamond Burnishing Tool
YDB can work different kind of materials from soft ones to over 60/65Hrc.
It must be used with coolant. The obtained finishing depend on many fifferent variables: kind of material, hardness and pre-burnishing surface finishing, working speed and pressure.
Standard YDB is produced in two different styles with attachments to be installed and adapted at many of the common applications, there is also the possibility of customize it on the specific application.
WORKING SPEEDS
Burnishing Speed: 100/250 m/min
Feed: 0.05-0.1mm/giro
Working Pressure:
Continuous cut: 0.02-0.05mm (max 0.1mm)
Interrupted cut: 0.02mm (max 0.05mm)
NOTE it must be used coolant
diamond must not exceed 650°C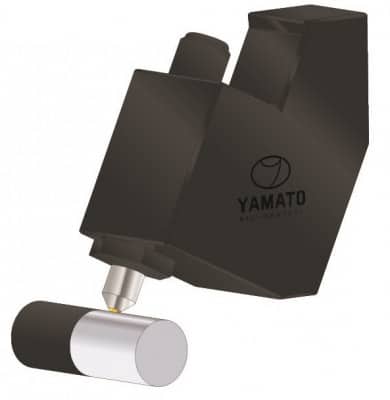 YDB900534-001
Standard Cartridge
120° – r2.5
YDB900652-003
Standard Mini Cartridge
120° – r2.5
YDB-BAR-L65-1600138
12mm  Boring Bar– Internal Coolant Hole
120° – r1.5