Yamaki-H Coolant Driven – Micro Percussion
The hydraulic marking tool works on the principle of dot peening.

The carbide needle starts to oscillate as soon as the coolant system is activated.

It makes deeper markings than pneumatic marking tools, because
high power-pressurized coolant is used.
Thanks to the high frequency of strokes generated by the turbine system inside the tool, the marked text/shape appears as a contunious line.

All stainless steel body and components.

Tool can be used on machining centres, CNC lathes, etc. (no additional installations required)

The spindle of the machine does not need to be rotated.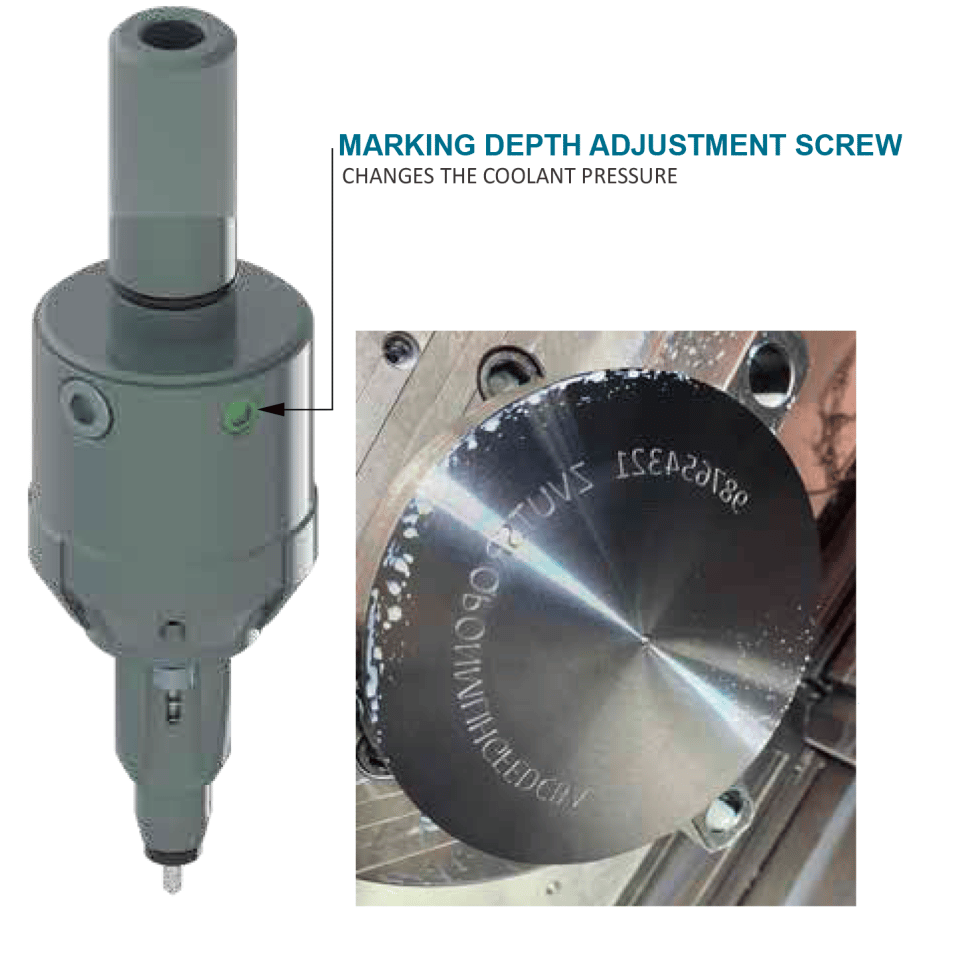 The marking needle oscillates with min. coolant pressure of 10 bar supplied from the internal cooling system of the machine.
Max working pressure is 50 bar.

Marking depth can be adjusted easily by the pressure adjustment screw on the tool.

Needle has 5 mm axial compensation capability.

Possono essere marcate superfici irregolari o curve.
Il punzone in metallo duro è praticamente senza usura.
Può essere sostituito con semplicità.
Possono essere marcati tutti i materiali fino a 62 HRC.

Feeds more than 5'000 mm/min are possible.
YAMAKI-H
COOLANT DRIVEN – MICRO PERCUSSION